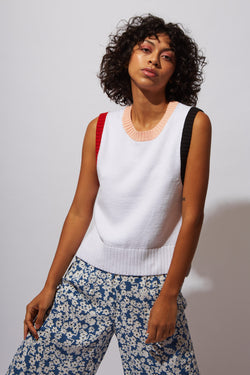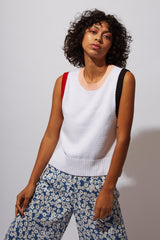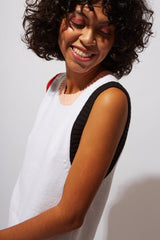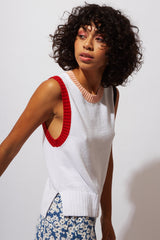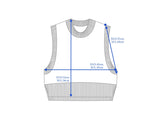 Cotton Remainder Knitted Vest | Pure
Few items are more flexible and timeless than a vest, especially a cotton one. Wear by itself, or layer over or under during cooler weather. French tuck or let it hang out. 
100% Deadstock Pima Cotton

Free tote with all vests and sweaters

Artisan made in Peru

Product Care: Hand or machine wash cold, lay flat to dry
Having grouped sizing allows us to run and hold a smaller amount of inventory and ultimately be more mindful about our impact.